Lobo Batangas Beach
Lobo beach is an option for vacationers who wants something new in their holiday break in Batangas.
For most Batangueños, when you speak of the town of Lobo it means the famous fruits like atis (sugar apple) and sampaloc (tamarind). But Lobo town is also a delightful place for a beach trip.
From Manila, it would take you around 3 hours drive to reach the attractive town of Lobo. Before reaching the town, you will drive thru a narrow winding road with a scenic view of the mountains.
It was my first time to visit the place, so I dropped by the Pasalubong (a present usually given by one arriving from a trip) and Tourism Information Center located at the town plaza. Here you can check out the different resorts around Lobo. And at the same time acquire the different delicacies and needs of a holidaymaker. Ailene, Paulyne, and Ladislao of the center are very accommodating to the needs of their guest and gave me a resort directory to guide me thru my beach hopping expedition.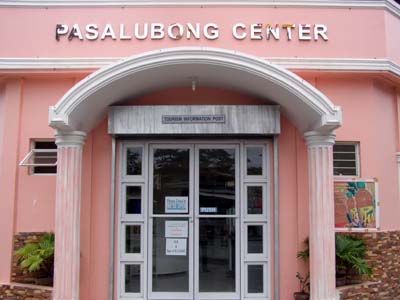 Since Barrio Malabrigo is at the very end, I decided to head towards the place and came across a resort named Punta Malabrigo Beach Resort. Actually you cannot miss the resort because the road ends right at the resort owned and operated by Mr. & Mrs. Evangelista.
Punta Malabrigo Beach Resort has a variety of accommodations for vacationers too choose from at reasonable prices. Guest can even opt to a tent accommodation for a more adventurous outing. And for large groups or corporate outings a 2 – level open pavilion can be rented out.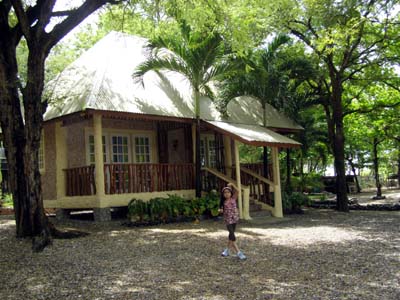 The beach in Malabrigo however has a different characteristic. The shorelines are filled with pebble stones of different sizes, which makes the water clear. According to Mr. Evangelista the stones are carried to the shoreline during the monsoon months. However, the stones are not the rough ones.
Guest are allowed to bring in food and drinks inside the resort. On the other hand visitors who wish to have their food served by the resort, have to advice the management in advance. This will benefit travelers who are in a budget break.
And for those who would like to catch a glimpse of the century-old Spanish lighthouse Cape Malabrigo, it is just a stone throw away from the resort.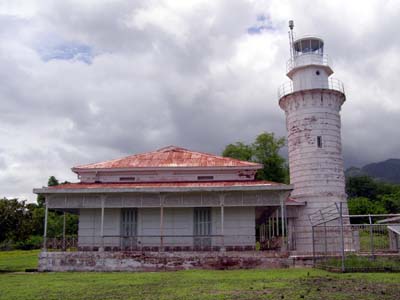 Want to know more or inquire about their accommodation, here are the contact numbers of Punta Malabrigo Beach Resort (+632)9116546; (+63916)5588487.
After a brief stay at Malabrigo, we proceeded to barrio Soloc, and stopped over at Andrea Beach Resort. The resort offers a variety of lodging options even for big groups. And the rates are very reasonable.
For divers, the resort has a mini dive shop and dive boats for guest who would love to explore the underwater of Lobo and nearby dive sites. Whether you are a certified diver or just a beginner, the resort has a perfect package.
On the other hand, don't expect a white sand beach. What I have noticed when I inspected the beachfront of barrio Soloc, the shoreline is bit rocky and water is not clear.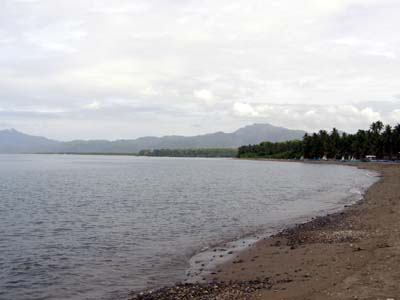 Other activities one can do at the resort are playing beach volleyball, badminton, table tennis and darts and you can get it for free for those who avail of an exclusive accommodation.
The resort management however allows guest to bring in food and free use of the cooking area. This is an ideal vacation spot for big families and travelers who are on a modest escape.
You can get in touch with Andrea Beach at (+63919)8853077 and (+63928)5057671.
Our next stop was at Honey Beach, located at barrio Sawang. Honey Beach is a private rest house that was transformed into a resort.
Compared to other resort that we have visited, it has less rooms and cottages. A good option for those who would prefer a less crowded place for their vacation getaway.
A great spot for family outings especially those with young children. The resort has a lovely lawn for the children to have their playing activities. And for daddy to practice his golf putting.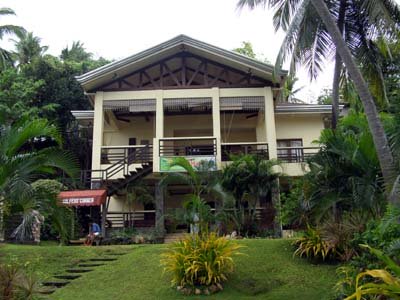 However the sand was not impressive, lots of stones and water is not clear. But then, hanging around at the beach with your favorite drink, feel the fresh breeze with the attractive view of nature will definitely make you relax.
Here are ways to get in touch with Honey Beach Resort (+632)7220051 and (+63916)4329713.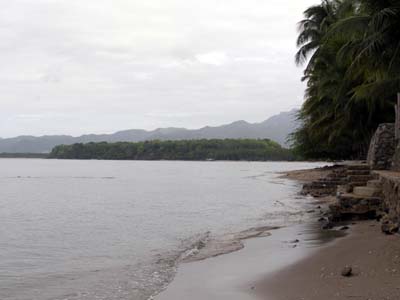 Next on our list was Submarine & Lily Beach, but unfortunately we missed the road going to the resort, and ended up back to the town proper. We then decided to proceed to barrio Fabrica.
At barrio Fabrica, we spotted Almalin Beach Resort. The resort is right after the most popular beach resort here in Lobo, Gerthel Beach Resort.
Almalin, according to the caretaker used to be a private rest house that was also converted into a beach resort. The main building, which used to be a private rest house, has a 2-bedroom air-conditioned room with toilets and bath, living room, dining and kitchen fully furnished with LCD TV's, refrigerator and other essential appliances.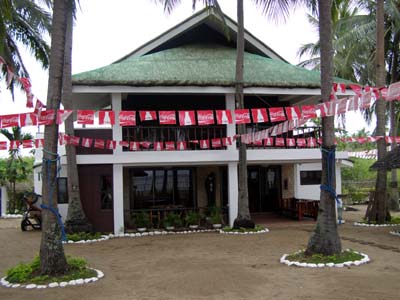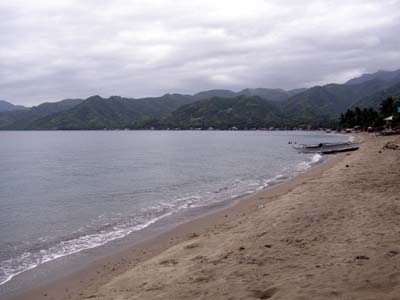 Aside from the main house, a couple of cottages are also available for rent at rational rates. Each of the cottages has its own toilet and bath, however air-conditioning is not available.
The resort management permits bringing of food and drinks so as the use of cooking area. But if you wish to have your food prepared by the resort, guests are advised to give the resort management an advance notice.
Almalin Beach Resort can be reached with the following numbers (+632)4216238 and (+63917)8616118.
It was here in Fabrica, that I found a white sand resort during the beach hop that I made during the day. In my opinion the shoreline of Fabrica is the best swimming beach in Lobo. Although I missed to see the sand and water quality at barrio Olo-Olo, where it has been said to also have white sand with clean seawater.
Looking for a place to unwind in Batangas? Lobo town is a place to visit and discover its natural charms.