Traveling to Asia? Visit Batangas Philippines.
Batangas is located southwestern of Luzon in the Philippines. It has 31 municipalities and three cities. The Provinces of Laguna, Cavite, Quezon and Mindoro are its nearby neighbors. Most of the towns are surrounded with water, thus it is famous for its beaches, marine life, and flora.
The Batangueños (local residents) dialect is Tagalog, the main language most Filipinos use. English is well understood and spoken by most of the natives.
Local Metro Manila residents and tourists make it their favorite get away destination because its only 2 to 3 hours drive from Manila. Traveling to the attractive beaches can give you choices of the different activities you can do. Have a worry free vacation, play golf, go diving to the famous dive sites, wake boarding, jet skiing and wind surfing. And, if you are adventurous enough go explore caves along the shores.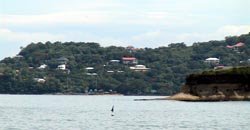 There are many things to see about the historical background of the province. Drop by the towns of Taal, Mabini, Lipa City and Batangas City, to see the basilicas and Old Spanish houses. And see architecture during the Pre Spanish Times.
Batangueños are friendly and festive people. There are a lot of festivities each town celebrate for the year round. Parada ng Lechon (roasted pig parade) in Balayan is one celebration I recommend to see and experience. Tapusan in Alitagtag is a religious festival where in young teens dressed in their best attires join the street procession.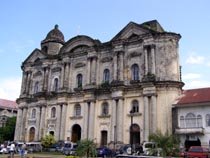 The Batangas Port is considered the trading point in the Calabarzon region. It has a passenger terminal to different islands in the Philippines. These makes the province a half way point to Puerto Gallera and other key cities of the Philippines Island.
There are two ways to travel in this picturesque province. It depends on the town destination you are headed too.
Via Sta. Rosa – Tagaytay – Nasugbu route (Western Side) Drives you to the scenic view of Taal Volcano, and to the resorts and hotels in Nasugbu, Lian, Calatagan, Lemery and Balayan.
Via Star Highway – Lipa route (Eastern Side) Brings you to diving sites of Anilao and Laiya, and the resorts and hotels in Lipa City, Bauan, San Juan and Mabini.
Relax and have fun in any beach resorts of your choice. There are lots of hotels around to choose from. Depending on your excitement or pleasure.
Consider the adventures and sight in store. Explore the exciting way of life. Take in consideration it is a few hours drive from the Manila Airport. So if you're gun-bound Philippines! Take a trip to Batangas.
And have fun in Batangas Philippines.