Taal Lake Yacht Club
Taal Lake Yacht Club is a place to look into, if you want your break to be an adventurous or a sporting one.
Situated at Barrio Santa Maria, Talisay in Batangas. From Metro Manila, It is roughly two hours drive at the most by private car. Talisay town is just underneath and minutes drive from the popular tourist destination Tagaytay Ridge.
Although referred too as a club, non-members are welcome to enjoy the club facilities for a minimal entrance fee.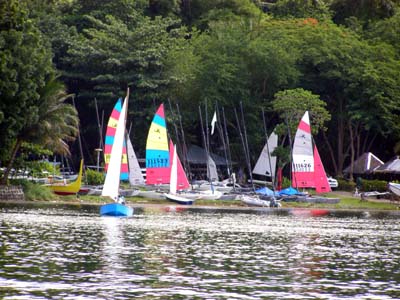 For the energetic type, the club has a number of water sport activities one can indulge in. Here you will have a totally different fresh water lake exploration. And sailing is one of TLYC escapade you can explore. Actually it is mentioned as the sailing Mecca of the Philippines.
If you are curious about how to navigate a boat, the club has sail training programs for would be enthusiast in gliding. It has sailing programs for all levels and all ages. Even children below 12 years old can avail of a sailing program with a certified instructor and coach.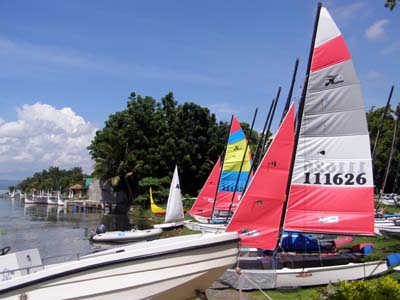 TLYC is also a suitable windsurfing destination. Twice every year the windsurfing fleet holds regattas, and the club have boats like small keelboats and sunfishes, which can be rented.
At Taal Lake Yacht Club rowing and kayaking are also tendered. The club rents out kayaks that are simple to use. Even a neophyte can use it and is capable of surviving any hazard in the deep waters without sinking. A rowing program is available and uses single sculls, pairs and fours. Training sculls are also offered for beginners.
TLYC is family oriented and has one of the best campgrounds that encourage families to go camping. Tents can be rented out at very affordable price. Guests are allowed to bring in food and use their grill for cooking. However, arrangement can be made if you want to order your food. Just give them at least an hour to ask the restaurant next door to prepare the foodstuff. Cabanas are also available for those who would like to rent one.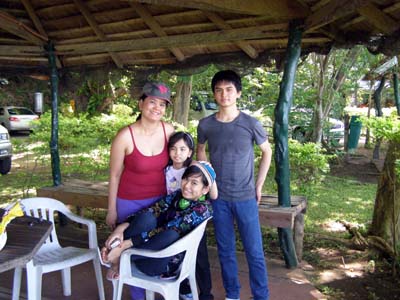 For a dauntless and adventurous break, hike Taal Volcano. TLYC is known to have the best rates and the most secured boats in Taal Lake. All boats have mobile phone. The club offers three different treks: the Regular Tourist trail, the Secret/Kalawit trail and the Ambassador Kenney trail. Arrangement can also be made if you prefer to ride a horse in climbing the crater rim.
Taal Lake Yacht Club is a place to take into consideration, if you are looking for a different weekend escape and experience a new vibrant way to have a break.
Contact Details
Talisay - (+6343)7730192
Makati - (+632)8113183; (+632)8113283
email: peter@sailing.org.ph