The Mabini Shrine in Batangas
The Mabini Shrine located in Barrio Talaga is about 7 kilometers from the town proper of Tanauan. Or, from the STAR highway take the Sambat, Tanauan exit, and move towards the Talisay - Tagaytay route. The Mabini shrine is about 5 minutes drive from the toll plaza.
The Photo below is a snapshot of the museum.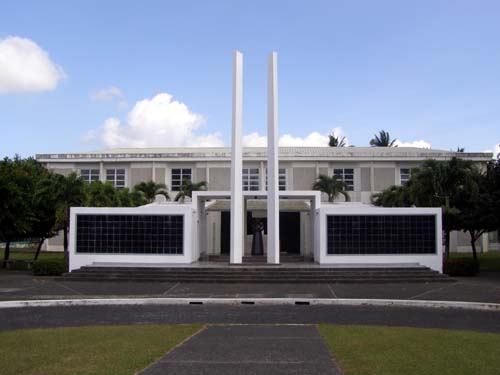 On the left side of the museum, you can find a mock-up house of Apolinario Mabini's natal residence. The house is made up of light materials like nipa (palm tree leaves), which shows that Mabini was born of unfortunate parents Inocencio Mabini and Dionisia Maranan.
Below is the photo of the interior of the house.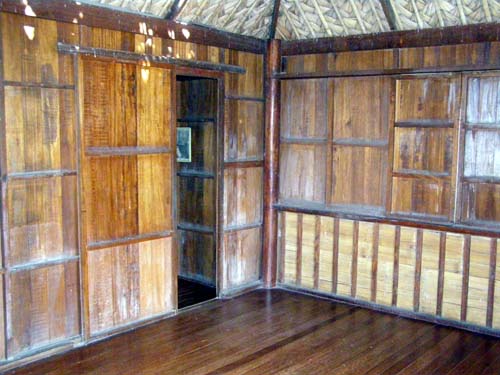 Here is another view of the reproduction home of Mabini.
Coming from a poor family and the second of eight children, did not hinder Mabini from having an education. His grandfather a popular teacher, and Mabini's first teacher noticed his intelligence and transferred him to a school owned by Simplicio Avelino. Mabini worked as a servant, and took low paying jobs to support his studies. He moved again to another school lead by a well-known educator Father Valerio Malabanan.
In 1881, Mabini relocated to Manila and obtained a scholarship at Colegio de San Juan de Letran. His studies were periodically interrupted because of monetary problems. However, despite all the odds he was able to continue his education by teaching children and finished Bachelors in Arts and Professor of Latin with highest honors. He then continued his training at University of Santo Tomas, where he earned his law degree in 1894 and passed the bar exam in 1895.
During his stay in Manila, Mabini stayed with his brother Agapito. Below is an image of the house, where he stayed in Nagtahan St., Sampaloc, Manila.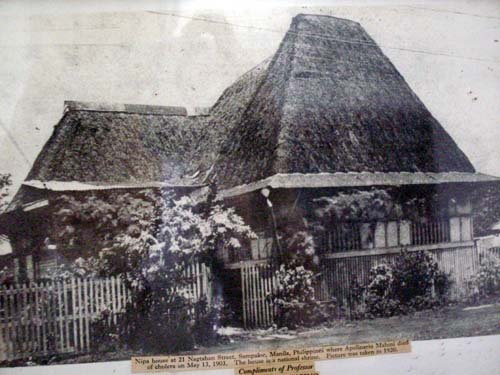 Here are some photographs of his personal belongings during his stay at Sampaloc Manila. The pictures below are some of the books used by Mabini in Colegio de San Juan de Letran and at University of Santo Tomas.
The dining and study table he used.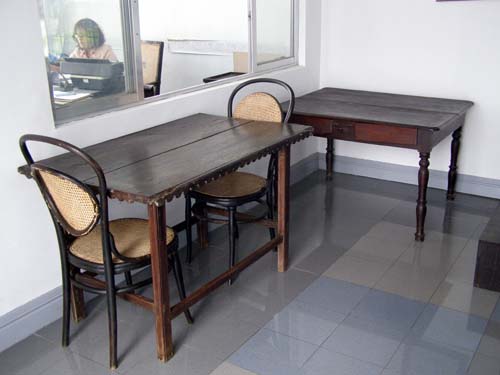 Catch a glimpse at Mabini Shrine, the full size mirror and Mabini's personal cabinet.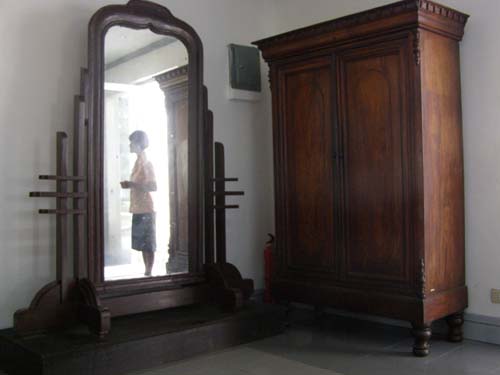 And the footlocker he used and the large earthen jar for his water storage.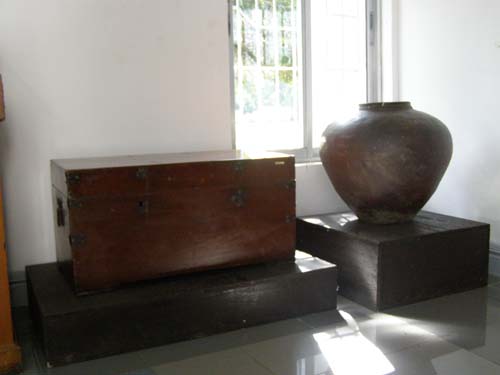 While studying at University of Santo Tomas, Mabini started his connections with the Reform Movement. During this time, he became a member of Rizal's La Liga Filipina and worked behind the reforms in the administration of the government.
However, in 1896 Mabini got sick with polio mellitus that led to the paralysis of his lower limbs. When the revolution broke out, Spanish authorities doubted that Mabini was connected in the fracas and arrested him. On the other hand they released him, thinking that they made a mistake because of his conditions and was sent to San Juan de Dios Hospital.
Underneath is a snap of Mabini's chair.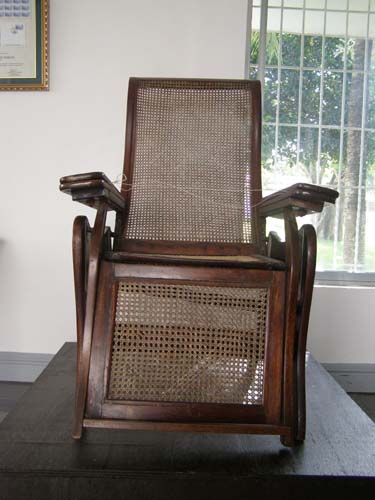 At the shrine, one can view some of Mabini's personal possessions such as his eyeglasses, cane, photographs and a newspaper article publicizing his death in May 13, 1903 from cholera.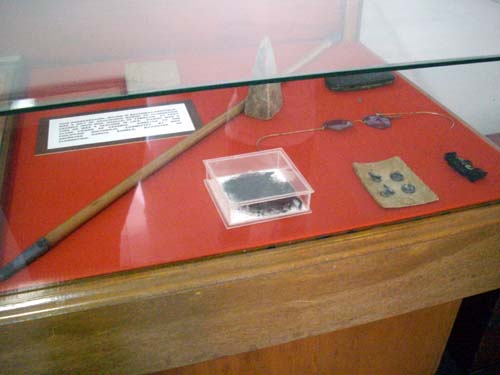 Furthermore, one can look over the coffin used to transfer Mabini's corpse from Mausoleo de los Veterenos de la Revolucion in Manila to Talaga, in July 1965.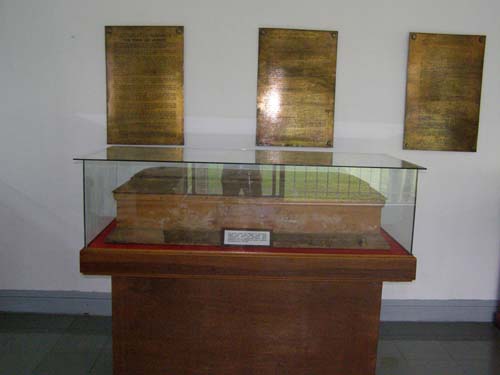 And Mabini's tomb now in his hometown in Talaga, Tanauan, Batangas..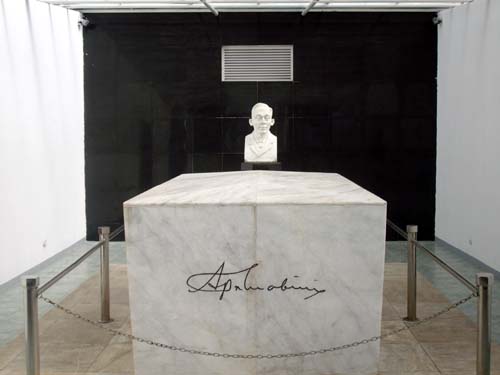 Apolinario Mabini latter years were the most agonizing. He is one of the leading Philippine Revolutionary heroes. A Sublime Paralytic. And a trusted mentor of Emilio Aguinaldo who planned the first constitution of the Philippine Republic.