Bird Watching
Bird watching reminded me of the late 80's and early 90's when I use to manage an aqua farm in Lemery, Batangas. I do remember when my friends Gerald, Tet and Joel use to hang out in the pond, when suddenly a big bird would swoop down the shallow water. As the bird emerges back into the air, its sharp claws with a bangus (milkfish) fish on hand for his meal.
Batangas is bounded with fresh and salt water with abundant marine life. The mountain forest and mangroves around the province are dwelling places among different species of birds.
If you love nature, birding is one natural trip you can do. The towns of Nasugbu, Lian, Calatagan, Lemery, Mataas Na Kahoy, and San Juan are places where you can go bird watching.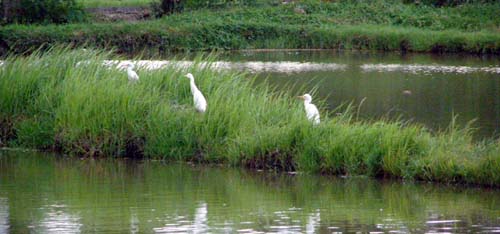 The best time to observe the birds is at early mornings or late afternoon. The following are the best places to go birding.
Hamilo Coast and Pico de Loro Area
Hamilo Coast and Pico de Loro is one spot in Nasugbu one can go birding. Close to Tali beach, the area is home to at least 37 species of birds seen and heard off. Some of the birds sighted are, Brahminy Kite, Crested Serpent-eagle, Grey-faced Buzzard, White-eared Brown-dove, Colasisi, Red-crested malkoha and Blackish Cuckoo-shrike.
Batulao, Nasugbu Area
One can go birding in the area and find the following bird species. Birds seen in the vicinity are, White-eared Brown Dove, Spotted Wood-Kingfisher, Brown Shrike, Philippine Pygmy Woodpecker, Barn Swallow, Yellow-vented Bulbul, Philippine Fairy-Bluebird and many more. There are around 20 or more bird species found in Mount Batulao.
Being in Batulao, makes the place favorable for bird watchers. Get a room accommodation at Evercrest Golf Club Resort or Chateau Royale Hotel, and you are all set to go birding with added hotel amenities.
Leisure Farms – Lemery
Located at the foot of Mount Batulao, Leisure Farms an agro tourism hobby farming community in Payapa Ibaba, Lemery is another place to go birding. Bright colored birds like Coppersmith Barbet, Pacific Swallow, Olive-backed Sunbird, and White-collared Kingfisher are among the birds that can be viewed in the wild.
In the vicinity of Leisure Farms there are about 38 species of birds. Ten species found are endemic to the Philippines. Some of the species found are Elegant Tit, Philippine Pygmy Woodpecker, and White-eared Brown Dove.
Interesting facts seen are the holes at the hillsides, which appears at different areas of the farm. It was identified by a group of bird enthusiast that the holes are bird nests of the Bee-eaters.
Mataas Na Kahoy
The area to go birding here is in barrio Kinalaglaglagan near the shoreline of Taal Lake. Some of the birds sighted are White-collared Kingfisher, Pacific Swallow, Lowland white-eve and Black-crowned Night Heron.
Take a boat ride and hop along the shoreline to see more birds like Eurasian Tree Sparrow and Yellow-vented Bulbuls.
Go further to barrio Halang near Mt. Makulot here you can find birds like Philippine Hawk-cuckoo, Glossy Swiflet and Common Kingfisher.
Napayung and Bubuin Islands
The island is around 30 minutes boat ride from Barrio Ambulong, and both are located within Taal Lake.
Some of the birds species found in the area are Pied Fantail, Large-Billed Crow, White-Throated Kingfisher, Little Heron and Philippine Cuckoo-Dove to name a few. There are roughly around 25 species of birds that can be found in the vicinity.
Lian and Calatagan Area
Talim Bay and Mount Tikbalang in Lian are places where bird species like Purple Heron, White-Collared Kingfisher, and Pied Buschats are present.
In Calatagan large tracts of mangrove areas are places where birds like Purple Heron, Long-tailed Shrike, Striated Grassbird, and Pied Fantail are commonly seen.
San Juan Area
The best place to go bird watching in San Juan is Mount Daguldul and the mangroves in barrio Hugom. Here bird species like Black-Crowned Night-Heron, Colasisi, Large-Billed Crow, White-breasted Wood-swallow and Great Egret are sighted.
Another place in San Juan where one can go birding is Laiya Aplaya Mountain. Based on reports, the place is habitat of different bird species.